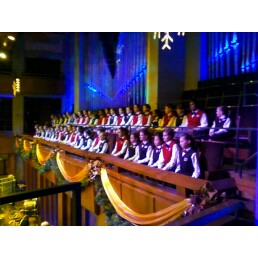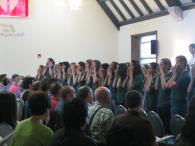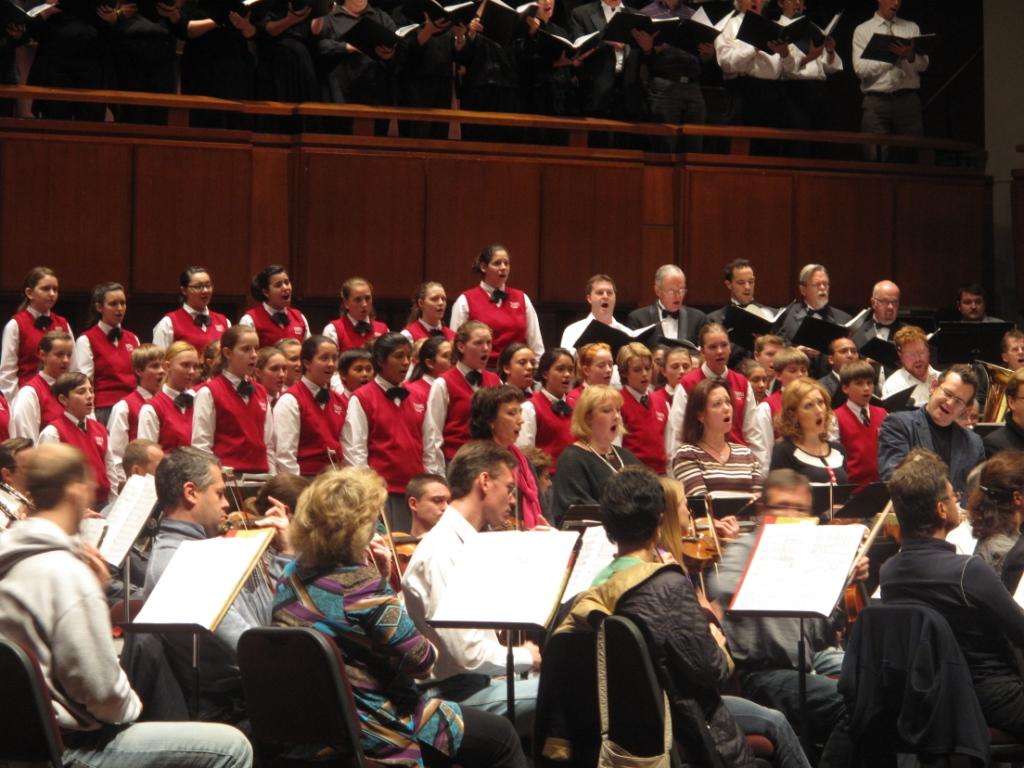 CCW's Spring Concert - American Folk SongFest at the Music Center at Strathmore on Sunday, May 16, 2010

Preparation with Cathy Fink & Marcy Marxer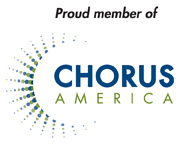 Designate CCW in your annual pledge:

United Way # 8629

CFC #62787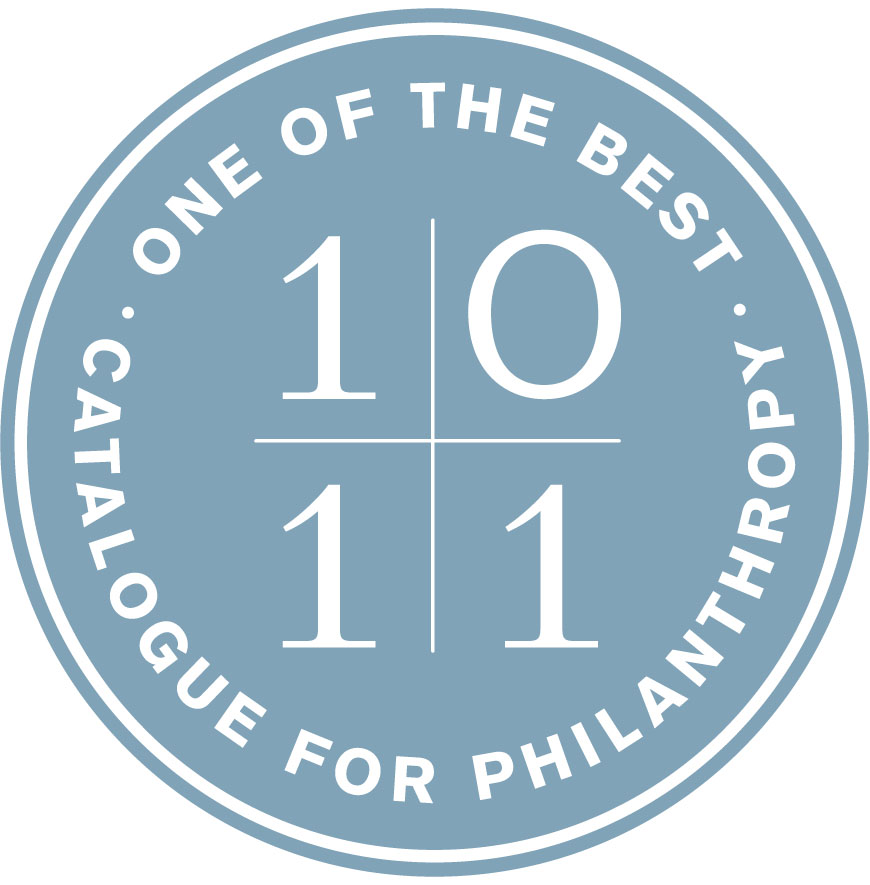 Mahler's Symphony N. 8 with Mariinski Orchestra and Maestro Valery Gergiev -

Kennedy Center Concert Hall - Tuesday, October 19, 2010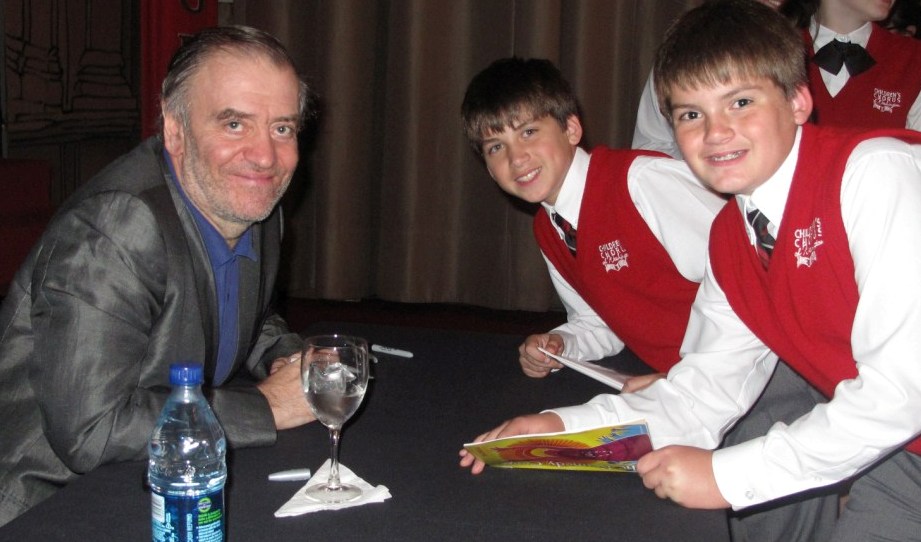 "...The most charming choral performance came from the Children's Chorus of Washington, who cupped their hands to their mouths with bright-eyed eagerness and sounded pure and unified." Charles T. Downey - IONARTS

The Washington Post,
Thursday, October 21, 2010 by Anne Midgette 
Read the review
The Baltimore Sun
,  Thursday, October 20, 2010  by Tim Smith 
Read the review
Workshop with composer Olli Kortekangas - January 29, 2011:

Concert Choristers worked with Finnish composer Olli Kortekangas on the piece Seven Songs premiered with Choral Arts Society on May 22, 2011.

NSO Pops' with Maestro Reineke and the Canadian Tenors

Kennedy Center Concert Hall -  Dec. 8-11, 2011

Carl Orff's Carmina Burana with NSO & Choral Arts Society

Kennedy Center Concert Hall -  Sept. 29-30 & Oct. 1, 2011

Members of CCW's Concert Chorus performed
Carmina Burana
with Choral Arts Society of Washington and the National Symphony Orchestra at the Kennedy Center under the direction of Maestro
Rafael Fruhbeck de Burgos
.
Read the Washington Post review.
CCW is featured in
Foggy Bottom News
, published on Sept. 21. The article focuses on CCW and its  performances of
Carmina Burana
with the National Symphony Orchestra. Also, you can read comments from two of our senior members Lucy Chin and Milvia Herrera.
Read the article.
CCW's Concert Chorus performing "Three Studies" 

by Olli Kortekangas on Sunday, May 8, 2011 during its 15th Anniversary Spring Concert at National City Christian Church.

A world premiere, commissioned for the Children's Chorus of Washington, in honor of its 15th Anniversary by Classical Movements, Inc. as part of the Eric Daniel Helms New Music Program.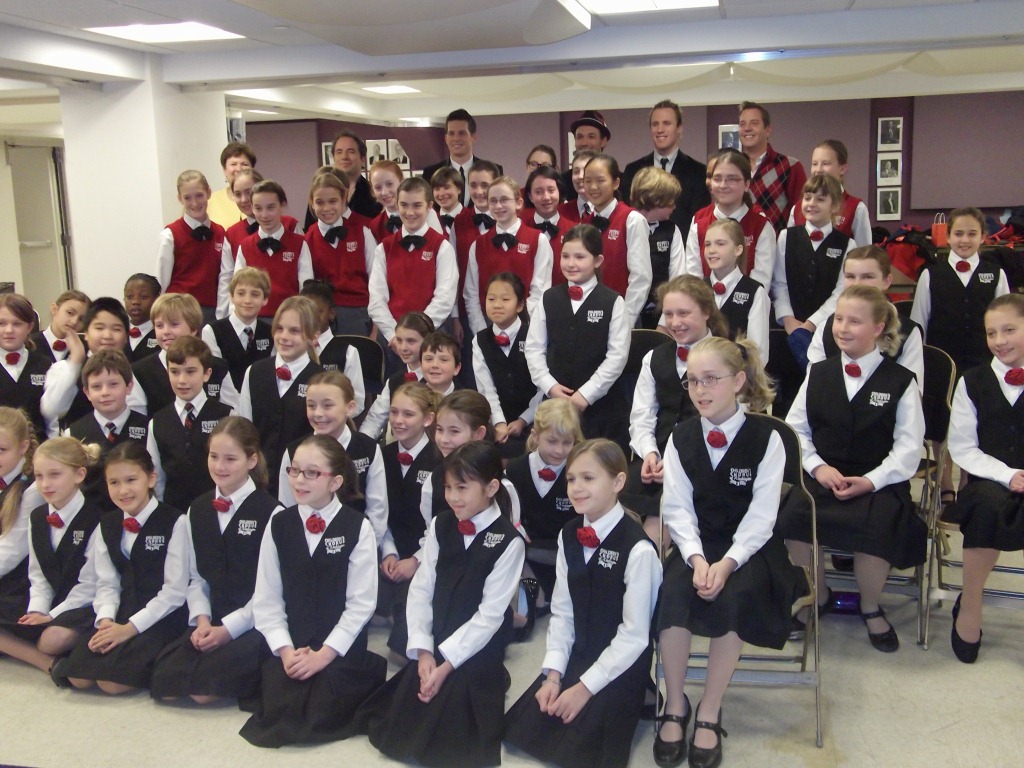 Treble Chorus performing with The Sweater Set at CCW Auction Gala, March 10, 2012





Chamber Ensemble surprised Joan Gregoryk with a beautiful performance during the City Choir of Washington event, where she received the Excellence in the Arts award, in honor of her outstanding contribution to the Washington, DC music community, on April 29, 2012

Concert Chorus singing Japan's National Anthem
at the Cherry Blossom Festival Opening Ceremony
on Sunday, March 25, in presence of the First Lady and Ichiro Fujisaki, Japan's ambassador to the United States.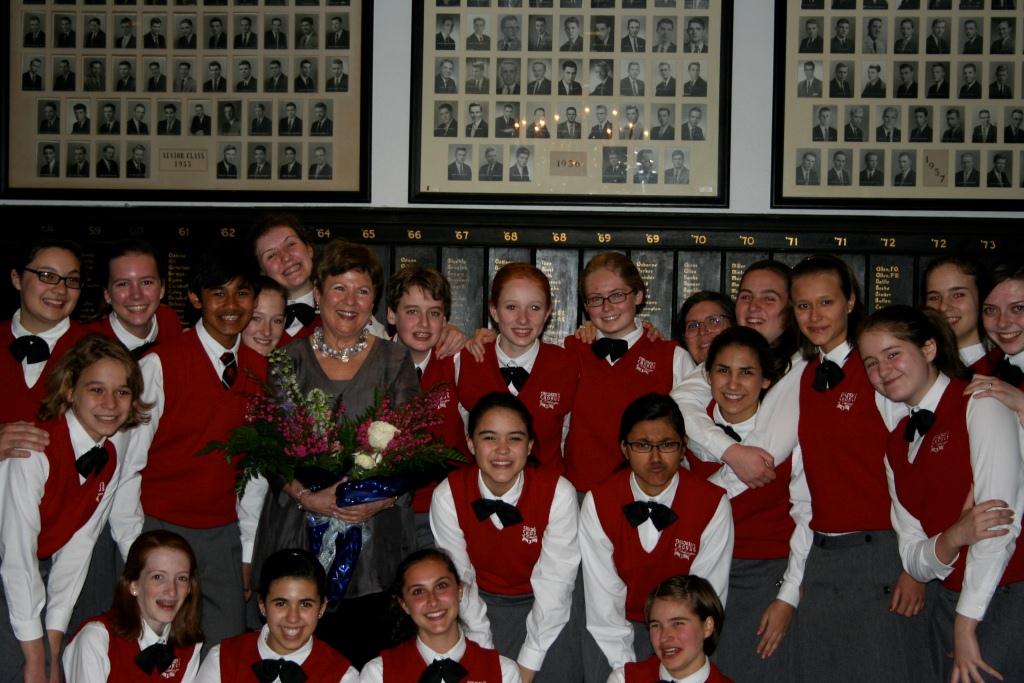 Concert Chorus performed Mendelssohn's Elijah with The Washington Chorus at the Kennedy Center on Sunday, February 24, 2013

Concert Chorus singing the National Anthem at the NATS game, June 5, 2012